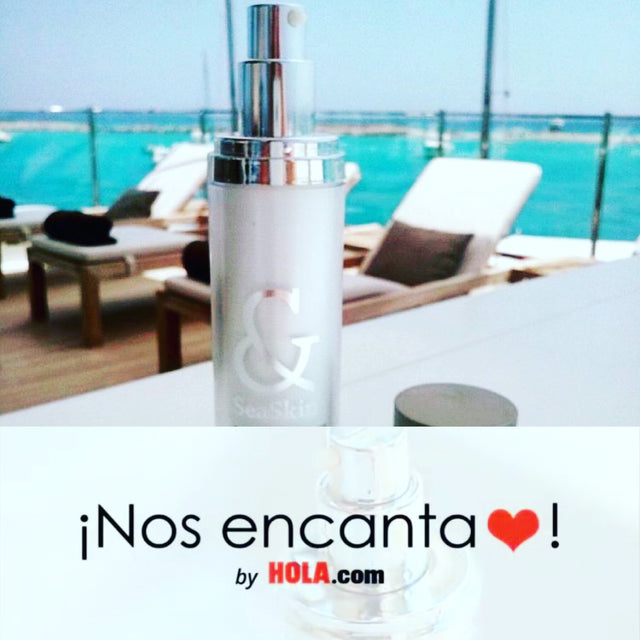 SeaSkin Ecosun Facial SPF25 [Natural Sun Protection]
100% organic and natural protective and antiaging facial sun emulsion whose active ingredients make it a powerful skin protector against UVB and UVA rays while moisturizing and firming it.
50ml
RECOMMENDED FOR: All skin types.
INGREDIENTS
BENEFITS
RICH IN
APPLICATION AND DOSAGE
TEXTURE AND AROMA
PERFECT RITUAL
pongamy
Calendula: Natural moisturizer that regenerates the skin and stimulates collagen production. In addition, it protects against free radicals.
Propolis: It has antibacterial, regenerative and antioxidant properties. It is used to cleanse the skin, favor the elimination of pimples and pimples, even the complexion and calm redness and irritation.

PHYSICAL BENEFITS: Protects the skin from UVB and UVA rays while moisturizing and firming it.

RICH IN: Vitamin A, E, Squalene, Flavonoids, Tannins, Glycerides, Lecithin.
APPLICATIONS AND DOSAGE: Apply to face and neck before sunbathing. A small amount would be enough.
TEXTURE AND AROMA: Being an emulsion, it has a creamy consistency. Being a natural product with no added perfumes, its aroma is the perfect combination of its natural ingredients.
PERFECT RITUAL: Once a week, exfoliate with SeaWave FaceScrub. Apply the Solar Protective Facial Emulsion before sunbathing.
RECOMMENDED | TYPE OF SKIN
PHYSICAL BENEFITS
EMOTIONAL BENEFITS
APPLICATION AND DOSAGE
TEXTURE AND AROMA
OUR VALUES
Slow-aging / Empowering-body
100% organic and hypoallergenic cosmetics
Made entirely in Spain
Pure active ingredients
eco-friendly
Without adulterating or altering
DO Spain