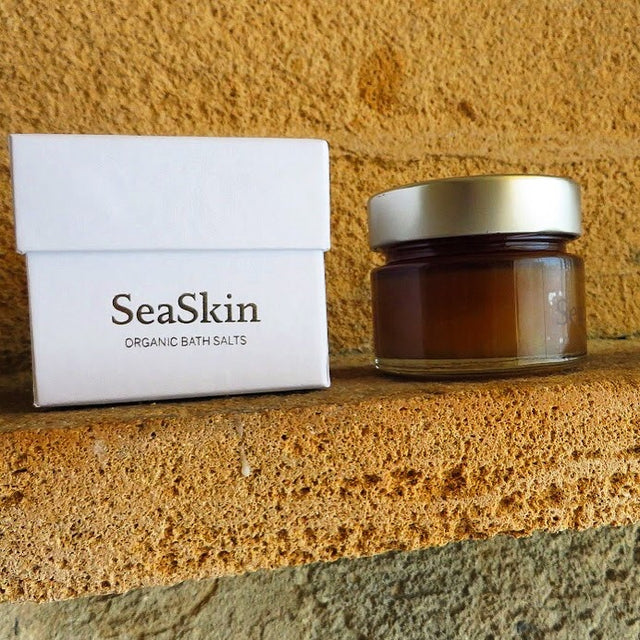 SeaSkin Honey Facial Mask
Super vitamin Facial Mask of Organic Honey from the Paradise of Asturias. Feel how your skin is hydrated and regenerated with the Secrets of the hive.
50ml
RECOMMENDED FOR: All skin types.
INGREDIENTS
AGENTS
BENEFITS
APPLICATION AND DOSAGE
TEXTURE AND AROMA
Honey from the fields of Asturias.
MOISTURIZING
ANTIOXIDANT
TONING
REVITALIZING

PHYSICAL BENEFITS: Honey Mask is moisturizing, anti-aging, antioxidant, toning and revitalizing.
EMOTIONAL BENEFITS: Increases memory and helps you sleep better.
APPLICATION AND DOSE: With clean skin, apply the Honey Mask on the face and neck. Let it act for a few minutes and remove with a damp towel. It then hydrates the skin. One tablespoon is enough for face and neck.
TEXTURE AND AROMA: Being honey its only ingredient, it has a viscous and sticky texture and its aroma to natural honey, without added perfumes.

RECOMMENDED | TYPE OF SKIN
PHYSICAL BENEFITS
EMOTIONAL BENEFITS
APPLICATION AND DOSAGE
TEXTURE AND AROMA
OUR VALUES
Slow-aging / Empowering-body
100% organic and hypoallergenic cosmetics
Made entirely in Spain
Pure active ingredients
eco-friendly
Without adulterating or altering
DO Spain